About The Club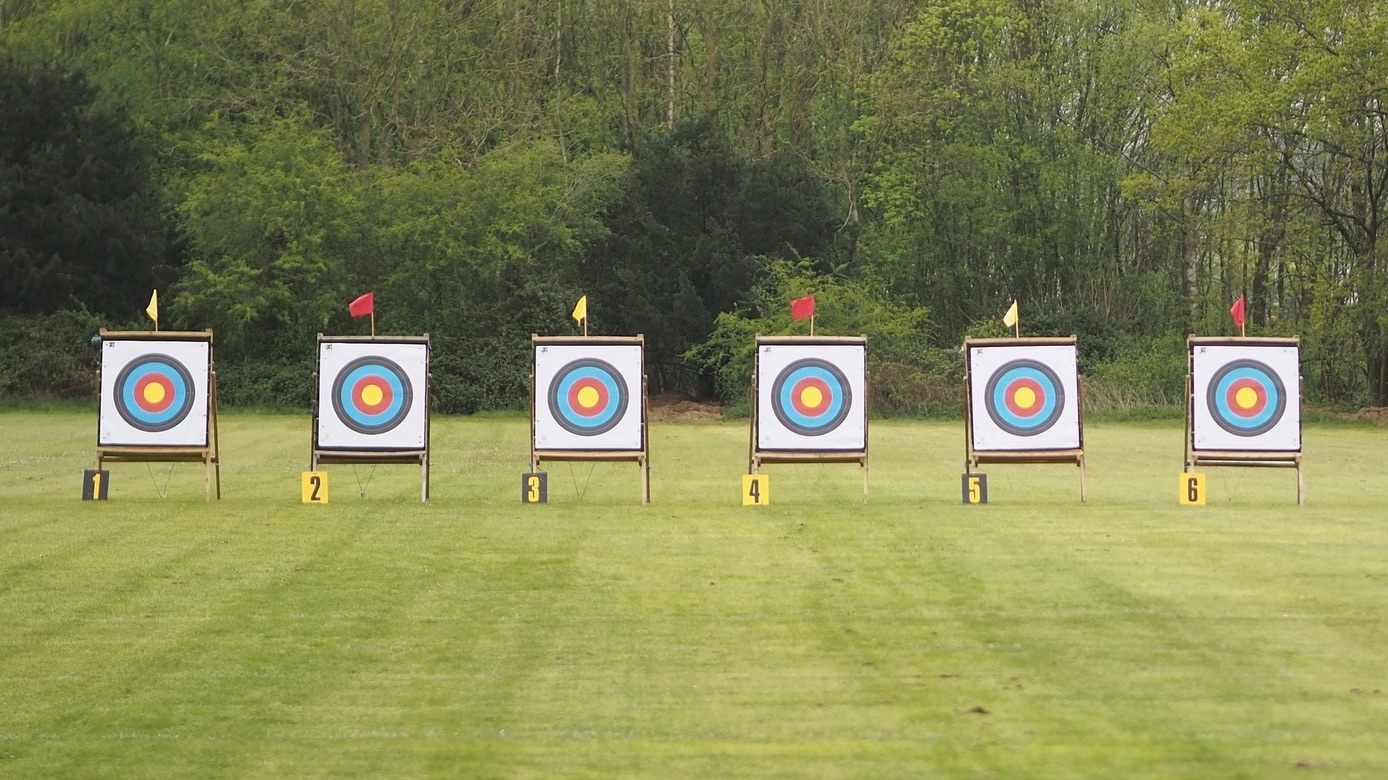 We shoot on large sports grounds near J5 of the M27, ample parking is available and the grounds are superbly maintained by Eastleigh Borough Council.
Members are able to use the ground on Saturday and Sunday mornings from 09:00 until 12:00, and also on Tuesday and Thursday evenings from 15:00 until dusk.
We have a thriving Junior section and we also encourage all our juniors to participate in the Club shoots and tournaments.
Southampton Archery Club was setup in 2002 from members of local clubs and is now one of the largest clubs in the country. Over the years the club members have included some of Hampshire's finest archers, but we also welcome beginners and juniors from age 8 upwards.
Many club members shoot for Hampshire in inter-county matches. We also compete as a club in county, regional and national leagues. Many members regularly compete in local and national open tournaments.
The club has a very friendly and welcoming atmosphere. We encourage members to progress at a rate they are happy with, and members are always able to ask for help from our coaches or other experienced archers. On Saturday mornings the whole club stops at about 11am for tea/coffee, biscuits, a raffle and a chat!
The club is governed by our club constitution and run by a committee who are elected from the membership. Further information on the committee and our constitution is available on the Committee page.
Child Protection Statement
We believe that when dealing with children and vulnerable adults, their welfare should always be of paramount importance.
We are committed to providing an environment where young people can learn and participate in a sport free from harassment and abuse. All those people working with children have a moral responsibility to safeguard and promote a child's welfare.
We have therefore adopted the Archery GB Child Protection and Vulnerable Adults Policy to ensure peace of mind for both adults and children. For further details of our Child Protection Policy Guidelines, please contact the committee.
Archery in the Community
Every year the club members propose and vote to support a local charity at the Annual General Meeting.
We arrange special events such as our 24 hour sponsored shoot and then present the donations to representatives of the charities at our annual Christmas meal in December.
Read more about this year's charity event..