Beginner Courses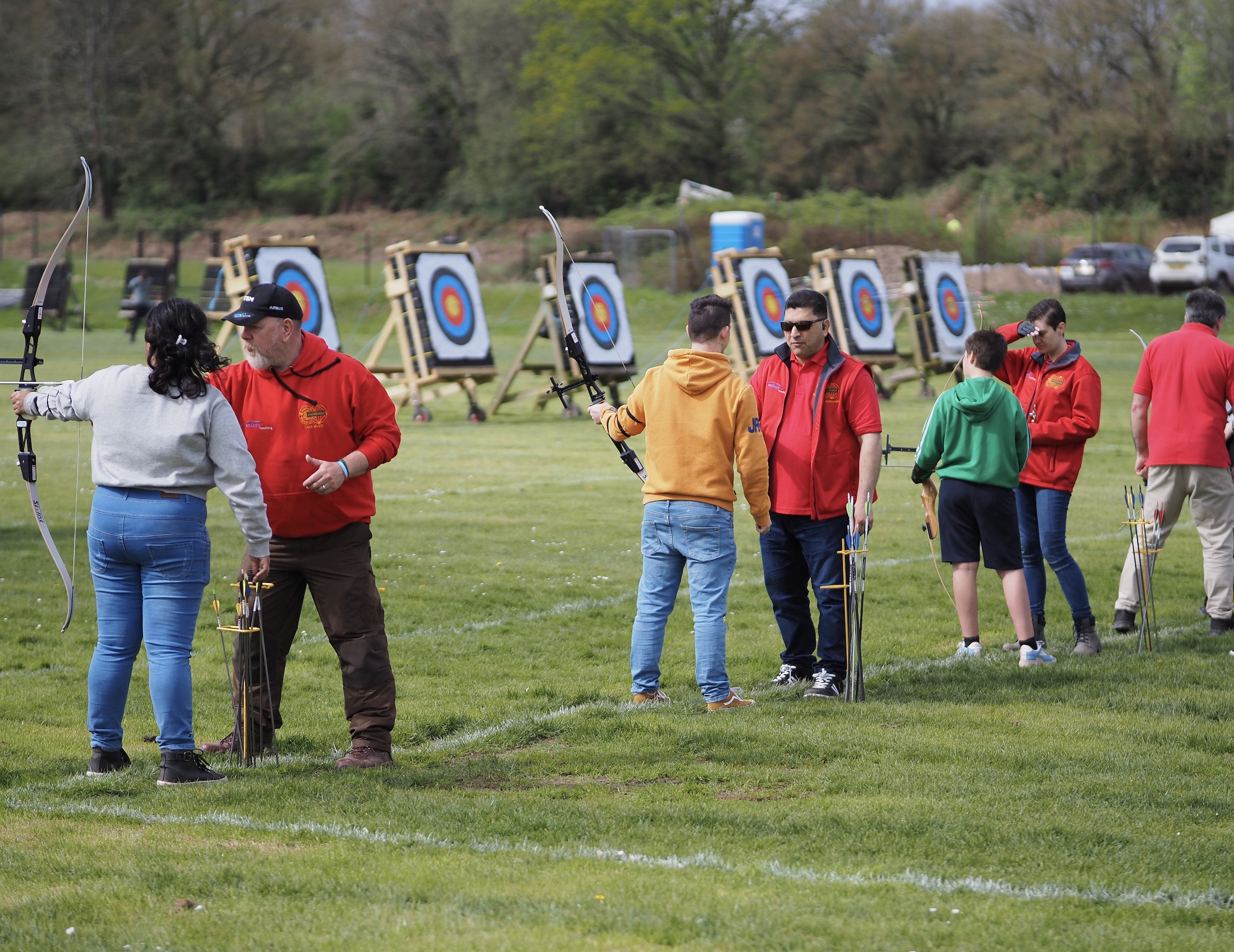 If you are new to Archery you will need to undertake a beginner's course. Anyone from the age of 8 is welcome. Juniors under the age of 18 must be accompanied by a parent or guardian, this also applies if they subsequently join the club.
The course consist of three sessions; these are run over three consecutive Saturday mornings between 9:15 and 12:00 with a short break in the middle. The beginner bows are light weight, but it is a "physical" sport. Should you feel any pain or muscle ache please let your coach know immediately. If you have a disability which you think may affect your training, please email us before booking to discuss this.
Our coaches will teach and advise you on a number of topics over the duration of the course, relating to style, bow types, safety and shooting etiquette. The intention is that you will complete the course having had fun and having also acquired some basic skills and competence in the sport.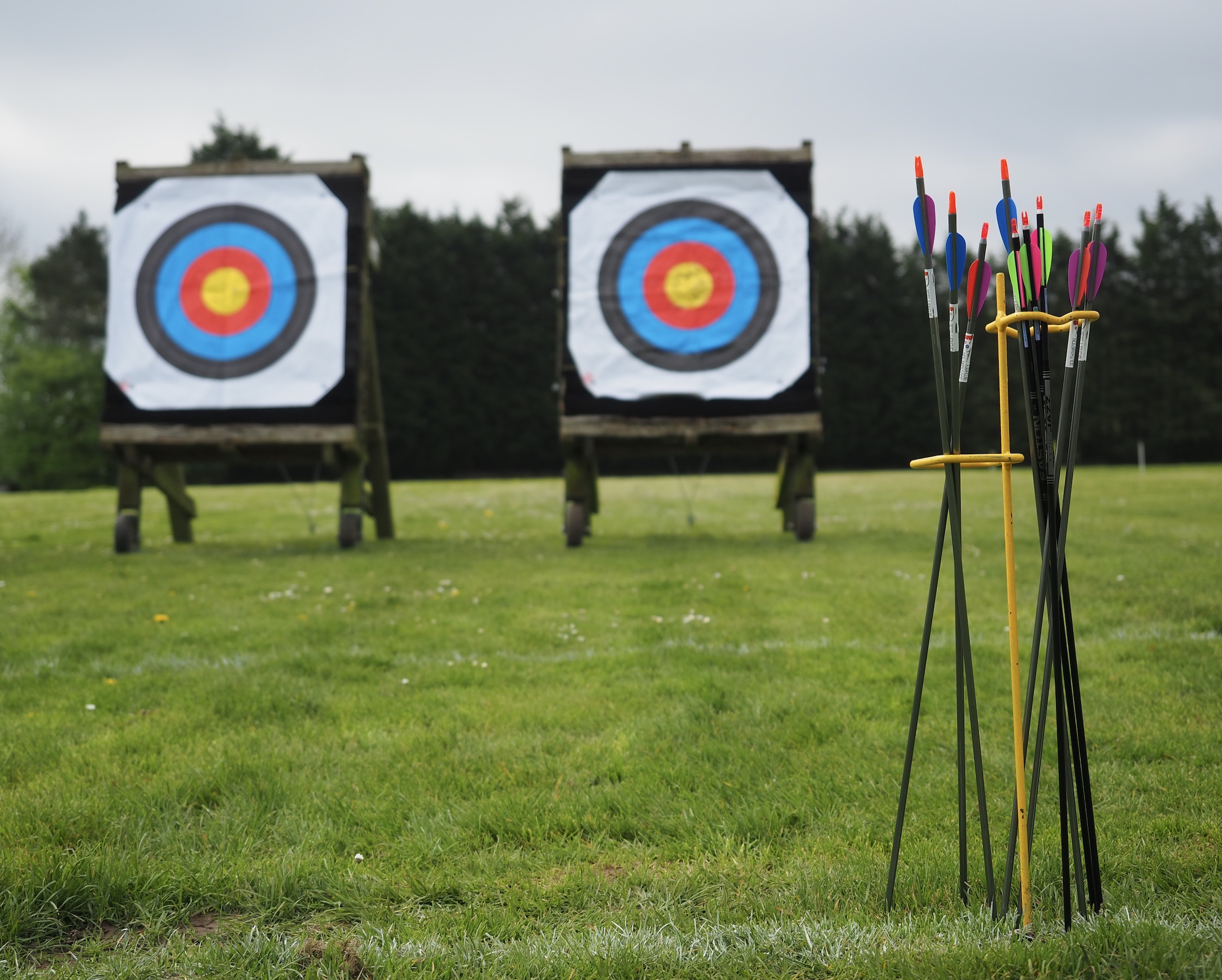 Equipment & Clothing
The Club will loan you all the basic equipment required, a recurve bow (left or right handed), arrows, a tab and an armguard, for the duration of the course.
We strongly advise novice archers not to rush out and buy equipment, however tempting that may be. Hiring equipment is what we'd advise initially, you can then try before you buy. Come and talk to us about what you will need, benefit from the experience of the other club members and you may also find suitable second hand equipment.
We are visited regularly on a Saturday morning by Steve Hallard of Stylist Bows, he is a former world class Archer and will gladly advise on the most suitable equipment for you. He can hire or sell you the equipment you need if you wish to take up the sport.
Clothing should be well fitting tops, not loose sleeved baggy jumpers, or scarves or anything that could get caught in the Bow. Comfortable flat shoes or trainers (NOT open toed), possibly a hat if you wish. Enough to keep you warm and dry should it rain and for sun protection. Remember this is an outdoor activity, in winter the field can be wet and muddy. We will still hold the course outdoors in light rain, but if the weather is more severe, we may postpone the course or run it indoors if possible.
Book a course place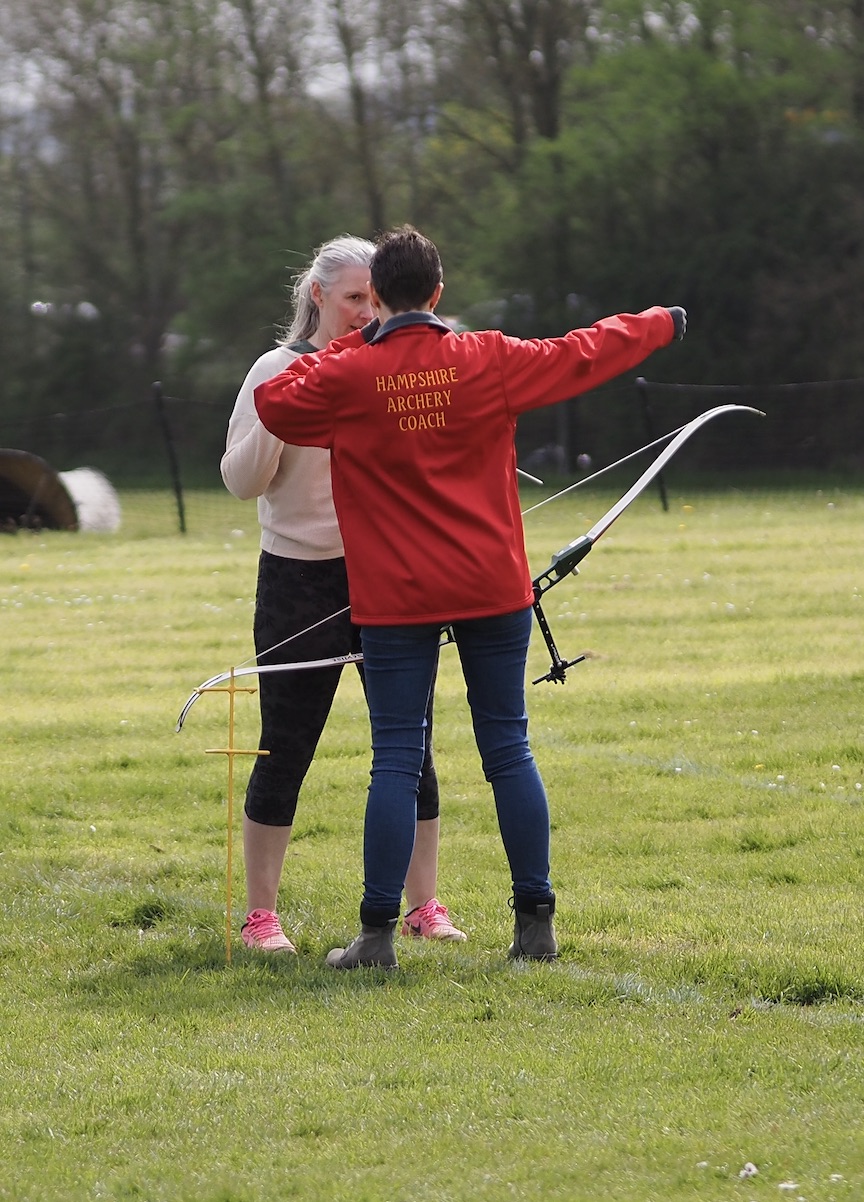 Our beginner courses are very popular, especially over the summer months, so please book early to avoid missing out. We have an online booking system available where you will find further details including our course dates and fees. If you would like to purchase a gift voucher for a beginners course, or have any other questions about our courses, please email james@southamptonarcheryclub.org and he will be able to advise you.
Join the Club
Have you completed a beginners course already? If you have completed one of our beginner's courses and would like to take up this very enjoyable sport you will be most welcome to join us at SAC. We are quite happy to accept new members who can demonstrate that they have completed a course either here or elsewhere, or archers who are members of GNAS and can produce a current membership card.