Corporate Events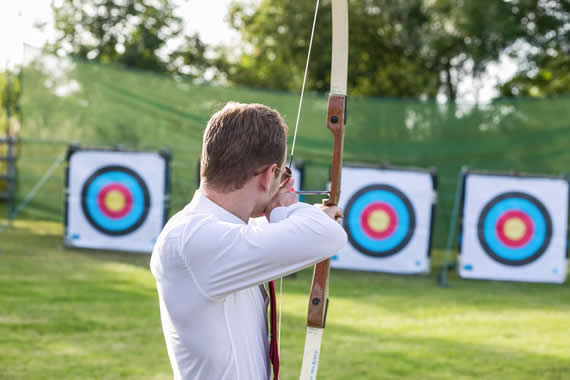 Corporate have-a-go target archery or archery tag sessions are available at the club, with coaching provided by our qualified team of coaches. Prices per person are £20 for an hour or £30 for two hours, with all equipment and safety gear provided.
Sessions are available on most weekday afternoons and evenings subject to the availability of coaches. Various formats are available such as introducing mini-competitions into the session with an award for the winner.
"Hi, thank you to you and all of your coaches today. Your setup is fantastic. Your energy and enthusiasm really helped the team embrace the event. A couple of people have already messaged to say they enjoyed it so much they are thinking of going again. Thanks again for your time. Larne, Sky TV"
For more information, please contact the coaching team on coaching@southamptonarcheryclub.org